Follow in Harriet's Footsteps - Ski Instructing in Italy
Fancy instructing for a week in Italy? TM Ski & Travel, who run school trips to Livingo, are looking for Nonstop graduates to instruct 14-17 year olds during February half term (13th to 21st and 15th to 22nd).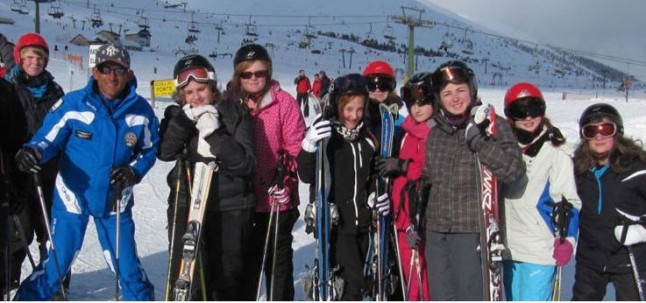 Teaching in Livigno, Italy
Founder of TM Ski & Travel, Marcus Bishop, has hired many Nonstop graduates over the past few winters. The skills that the Nonstop graduates are able to demonstrate in skiing, teaching enthusiasm, instructing and their general energy have really impressed Marcus and his team. It is no surprise he has asked for Nonstop alumni to complete his team of instructors again this winter!

Harriet, who recently spent her placement year with us here at Nonstop, worked for a week with TM Ski and Travel a few years ago. Here is what she has to say about her experience…

'Working for TM Ski was a great way to sneak away from University for a week, touch up my instructor skills and get paid to be on the slopes!

I taught the Level 1 and Level 4 groups, so I was utilizing all the techniques I learnt on my Nonstop course.  The beginners were keen to learn and loved all the drills and games. Having them every morning throughout the week meant I was quickly noticing a huge improvement in their skiing. The top group were awesome! Their skiing was to a high standard meaning I could ski wherever I wanted, with them on my tail! The feedback was specific, so their technique improved impressively…always a good sight at the end of a busy week. The teachers tagged along sometimes, which took some of the pressure off controlling the class of 10 adrenaline pumped teenagers!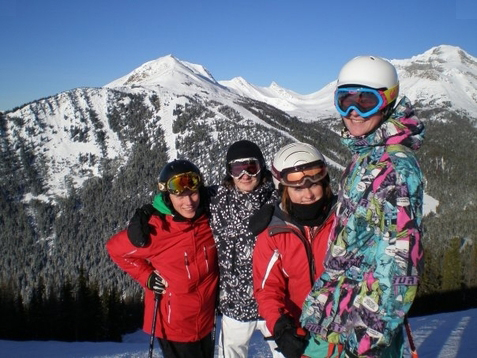 Harriet (second from right) during her Nonstop training
The other instructors were such fun as well! I actually went with Matt, who I had done my Nonstop course with and lived with for the rest of the season, but there were plenty of other instructors my age teaching school groups so at lunch and in the evenings we were able to hang out together.

In the evenings, the instructors would usually eat with their schools before heading back to the staff accommodation to watch a film. On a few occasions we headed out with our schools to go for pizza, hit the ice skating rink and one night we went to the school 'disco'…which actually turned out to be quite fun!

If my dissertation hand in date wasn't the week after February half term, I would definitely be going back again this season!'

If you like the sound of Harriet's experience, have your CSIA/CASI Level 2 qualification and are interested in working in Italy during February half term, please contact Marcus Bishop on info@tmskiandtravel.com or 07920 097 418 for more information and how to apply.

Lessons typically last for six hours a day (with a lunch break of one hour) and you will also be expected to help out with evening activities.

In exchange for your instructing services you'll benefit from: Return travel to the Alps by coach, accommodation on a full-board basis, your ski pass, ski equipment if needed (but we suspect you have your own!) and between €180 and €250 for the week which is paid in Livigno.

If you're reading this blog and aren't yet qualified as an instructor then check out our ski instructor training and snowboard instructor training courses to find out how you can qualify and how much fun you can have doing it!