26 11 week instructor courses, 32 improvement camps, 15 short instructor courses and 7 snow safaris.
That means that at the end of next season, in our 10th year, NONSTOP will have run exactly 100 ski and snowboard courses in the powder laden haven of Western Canada.
Our courses have evolved and multiplied, from one 11 week course in Fernie in 2002 to 20 ski and snowboard instructor and improvement courses in 2012.  Nevertheless the core of NONSTOP remains the same;  we're incredibly passionate about what we do. Our team in London are all instructors, and have been trained by our ski pros, of whom the vast majority have been with NONSTOP in Canada since the very start. We are a tight knitted group, and a well oiled machine.
Below we've compiled a "group photo timeline" of our 11 week course in Fernie. Note how the clothing becomes more and more colourful from start to finish!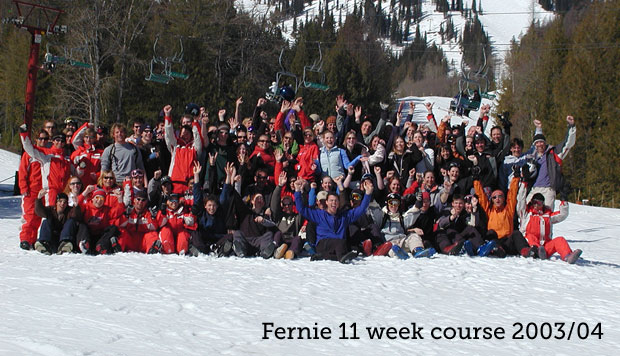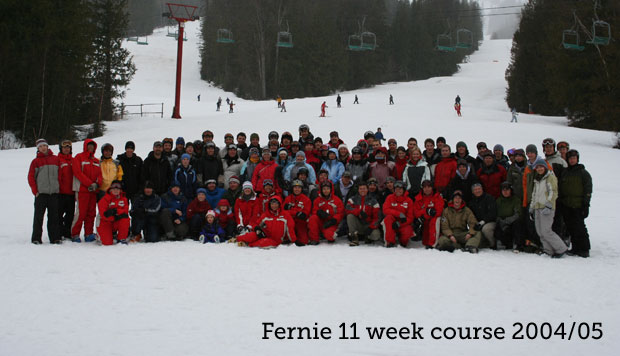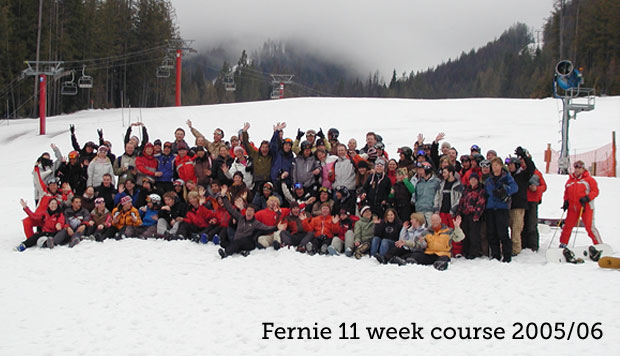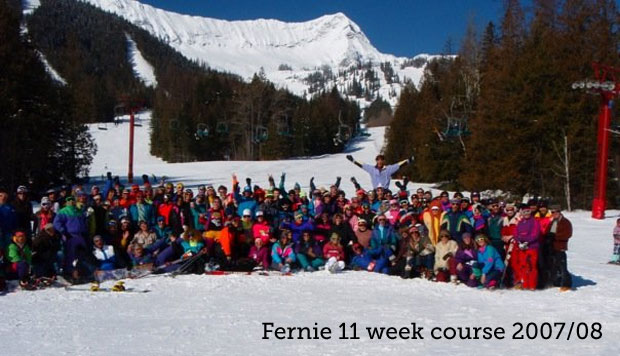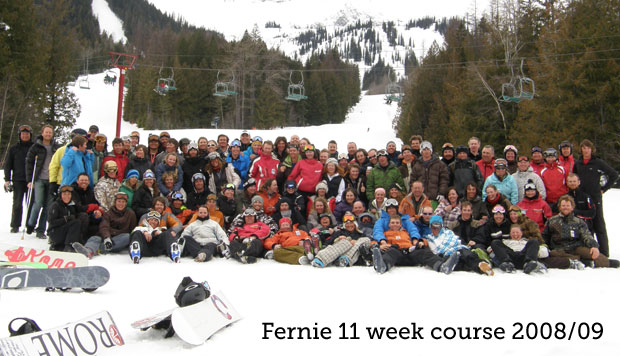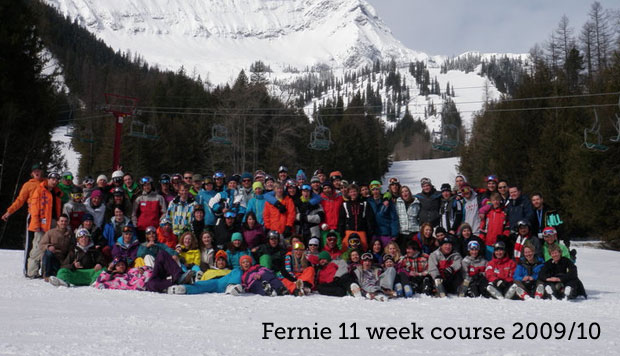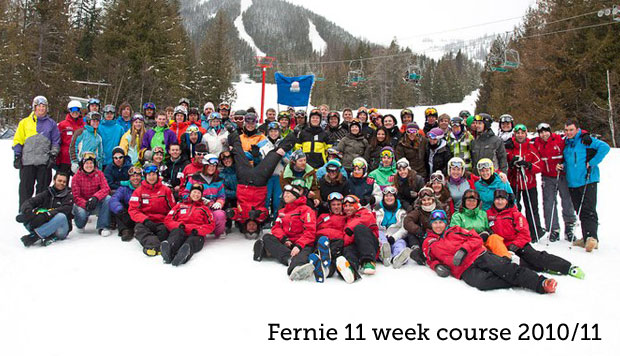 Post a comment: