The alternative finish to the 11 Week Instructor Course, the AMP Course (where the focus is not on teaching but on all on riding) kicks off with a few great tricks, a few good falls and a King and Queen…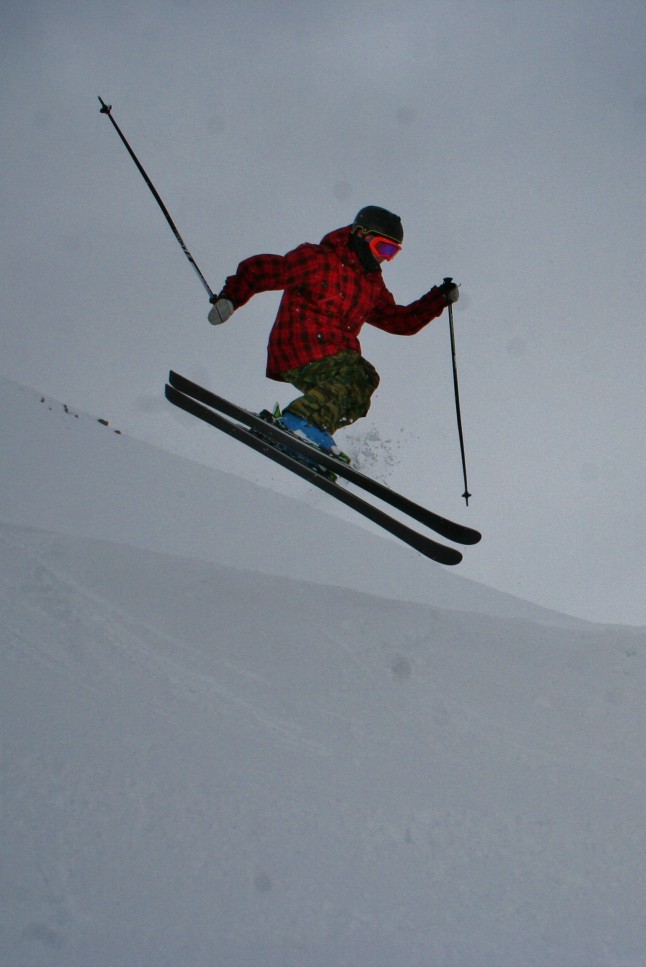 With the level 1 out the way and a whole lot of powder riding at Fortress on Sunday under our belts (quite literally), it was time to have a day away from the hill. However, that didn't mean a movie day in the common room or coffee dates in town. Family Day weekend is like a bank holiday, and Monday was going to be a very busy day on the hill. I advised the group to avoid the lift lines, thinking that for many it would be a well earned rest, however, the Nonstop kicker crew had other plans! It was time to go huck, and huck they did, in a slack country kicker they built at Sunshine Village near off WaWa chair lift. Check out Pat's mini edit for some stomped back flip action and some not so stomped spins into powder. I loved the kicker sponsorship!
So once all the families from Alberta headed back to Calgary and back to work it was time to get back into lessons on Tuesday. This week was all about riding hard and getting AMP'd! AMP stands for All Mountain Pro and this week everyone was taking their Level 1, which consisted of four competencies – carving, short radius turns, a drop in and free run. Lessons throughout the week focused on a new criteria and instructors assisted groups to develop their skill level in each area, making them ready for Friday's ride off. Each competency is marked out of 10 and I was looking to crown a King and Queen of the hill. AMP is all about the fun factor and being able to apply the CASI or CSIA Level 1 skills to all terrain.
Friday was a day not to be missed as it was the ride off. The "drop in" saw some big air and stylish grabs being attempted. It was straight into the free run with some low light challenging conditions. Brad got an awesome double ejected from his drop in landing and Billy bailed with one of the most spectacular yard sales* I have witnessed to date. After the ride off it was back to the hotel for a 5.30pm dinner so that there was still time for the jibbers and air bag enthusiasts to head up to Norquay for some night riding. Max Flynn was crowned King of the Hill and Kathryn Crouchen the Queen. On the boarders side it was close at the top with Jay Balmer just edging above Olly Parker.
The weekend was mellow for the majority and the chance to fully recharge for Level 2 training which commenced on Monday 26th. With a limited number of lessons and one private to go it was time for the guys to get their game faces on and knuckle down to the lessons each and every day. It was also a treat to get the photos from the professional photographer Craig Douce from the cat skiing operation to post on Facebook and make all the folks back home rather envious of the glorious powder conditions we were blessed with!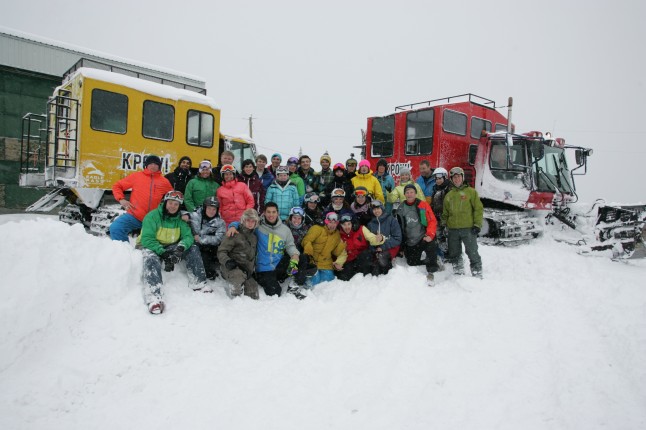 So it's been a great week for the AMPers and with Level 2 training coming up I'm stoked to see how the guys develop and what new tricks they master!
*yard sale – a crash on skis where you lose many items of ski gear e.g. skis, poles, hat and goggles. Traditional Canadians will award points for each items and in this case Billy got 60 bonus points for a mild concussion too!
The AMP course is great for skiers and snowboarders a like and is an option on all our 11 Week Instructor courses.
Post a comment: