Hey, my name is Adam Bowcutt and I am a snowboarder.  Welcome to this week's tasty round-up of snowboarding blog posts, articles and forum topics from around the world.
Travelling can be a big part of snowboarding.  If you get clued up on becoming a refined travelling snowboarder then it could make your trip that little bit easier.  Icelandic volcanic ash you say… no big deal!
Ditch that old bag

Travelling to a new snowboarding destination can evoke a mix of excitement and anxiousness.  Will I be late for my flight?  Will I get charged excess baggage for all my stuff?  Well, first things first you need a decent bag to put all of your prized snowboarding gear.  Rome SDS and Dakine offer a warm welcome to your snowboard paraphernalia.
If you're new to packing up your life into a board bag and jetting off for the a full winter season then some simple words of advice won't go amiss.  Try not to travel to a destination that, believe it or not, still bans snowboarders!  Or, perhaps avoid busy times such as 'spring break' to avoid huge lift queues or maybe plan your trip to coincide with 'Gaper day' during early Spring.
Check out the Check-in
You're rocking up to the irate looking check-in staff at your departure airport.  Your new board bag filled to the brim with fresh equipment and clothes, suddenly a bead of sweat forms on your brow.  Am I going to be charged daylight robbery excess baggage fees!?  Try to smile.  Here goes…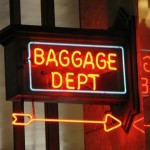 Daydream about a dump
You've made it past the check-in desk with no charge for excess baggage which now means you can perhaps afford a pre-flight beer and afterwards possibly a quick browse on the Internet on your laptop.  Wi-fi is becoming freely available for all you snowboarder facebook addicts (myself included!) Try to break the addiction for five minutes to check the snow forecast at your destination.  Is it dumping?  Will you arrive to fresh powder or a crisp blue bird day?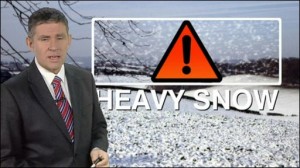 The journey is the destination.  Enjoy snowboarding and try to enjoy getting there.  One you arrive at your destination let your 'journey' begin!
Post a comment: