Training to be a ski or snowboard instructor is one of the best ways to spend a season. You'll massively improve your technique and learn to enjoy the most challenging areas of the mountain. But is it for everyone?
We have qualified over 2,000 skiers and snowboarders since 2002 with a really broad age range. There are often, naturally, a few worries before the course starts. It's a big step moving to another country on your own, where you don't know anyone. However, everyone is in the same boat. What we find time and time again is that people gel together, irrespective of age, nationality or background. Sometimes the most unlikely friendships are formed within a schmorgesborg of culture. Spending a season like this is so separate from "real life", with the main focus on having the time of your life. This unified goal really helps to bring people together.
The chart below shows the spread of ages on our 11 week courses since 2002.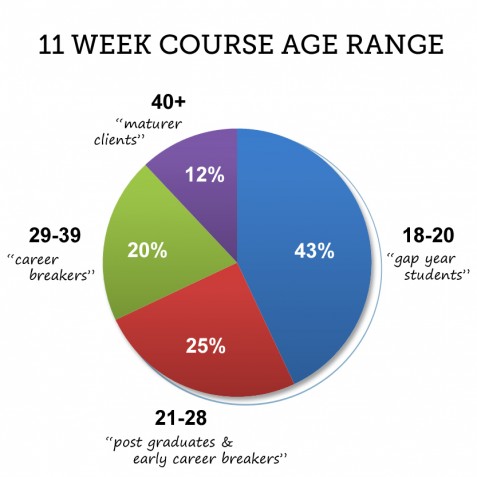 As you can see, our 11 week courses have a broad spread of ages, with large groups of gap year travellers and career breakers, as well as a significant group over the age of 40.
NOTE: There are significant differences by resort.
The three resorts that our 11 week instructor courses operate in have been selected for their epic terrain and awesome local vibe. We get a mix of ages in all three areas, but each has unique characteristics that tend to attract a slightly different group.
Banff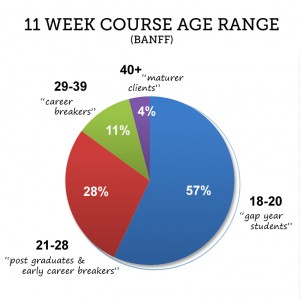 Of all of our 11 week programs, Banff is the youngest and is the ideal place for gap year travellers. This is partly because it's located in the province of Alberta, where the drinking age is 18 (rather than 19 in British Columbia). The town itself is really lively, with a broad range of bars, restaurants and clubs, to keep the night owls entertained. On the mountain, we train in Lake Louise, Sunshine Village and Mount Norquay, which is the largest combined ski area in the whole of the North American continent. There's a massive variety of terrain and three amazing parks, so there really is something for everyone.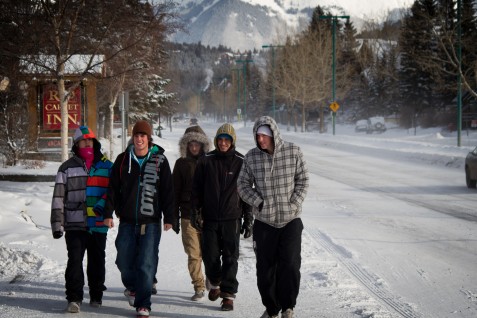 Red Mountain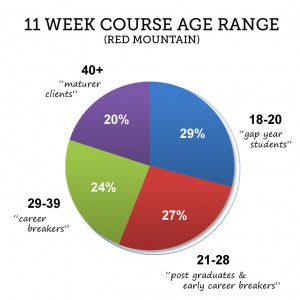 Red is at the other end of the scale to Banff. As you can see, we tend to get an older group and the real ski and snowboard connoisseurs. It's a slightly more remote mountain and one of Canada's hidden gems. Red Mountain is based near Rossland, a charming old gold mining town with some chilled out and friendly bars and restaurants. With very few holiday makers, the mountain itself is really quite, but it takes no prisoners. It's steep and powder-heavy with a massive amount of fun terrain for the more experienced skiers and snowboarders. Although the course is the cheapest on the market, our guests here stay in luxurious slope-side condos, each with their own hot tub!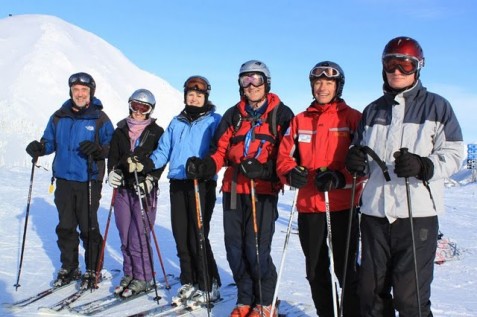 Fernie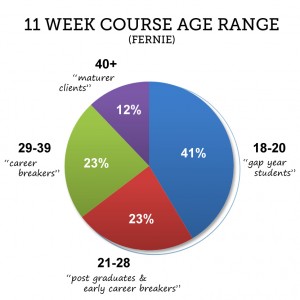 Fernie is the largest of all our courses and has significant groups of every age range. This resort has something for everyone. The massive mountain has enough challenges to keep even the most experienced skiers and snowboarders on their toes for the whole season. In the town of Fernie, there are plenty of lively bars and restaurant. Plus our Red Tree Lodge, with its own bar, restaurant, games room, hot tub, sauna and social room, is the perfect social hub.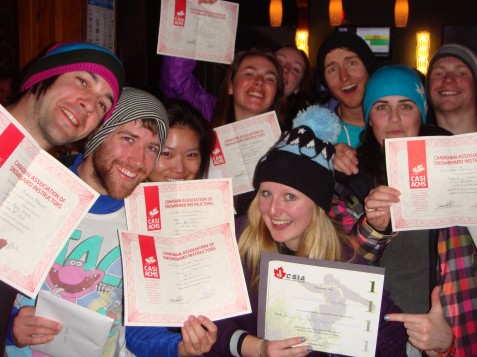 So, no matter what your age, an 11 week instructor course will be an amazing life changing experience, where you'll make a wide range of friends from around the world. We've had people from the age of 17 to 69 on our courses and they've all become part of Nonstop's family. If you'd like to know more about our courses or the type of people that go on them, please get in contact on +44 (0)207 720 6500 or email info@nonstopsnow.com.
If you're more interested in the age range on our 2 week holidays and camps, check out this blog.
Find out more about our instructor courses here:
Ski instructor courses – Snowboard instructor courses
Post a comment: